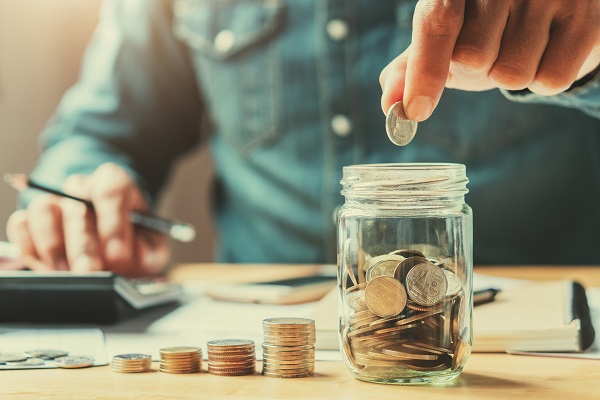 RBI reports have revealed that private consumption decreased by 26.7% since the pandemic, indicating a rise in savings. The pandemic and the uncertainty it brought with it has caused household across the nation to spend with discretion and save as much as they can. Savings are the safety net one can bank on to meet future financial needs, especially in the case of emergencies. 
Savings can also help buy houses, vehicles, pay for child education plan, etc. Setting aside a portion of one's income to meet future expenses is a necessity, irrespective of age or marital status, and a savings plan helps you do just that. Not only does it provide cover for future needs, it also provides benefits upon maturity of the plan. Moreover, the market today offers tax savings plans that empower policy holders to claim tax deductions on premium paid, in addition to being a savings tool.
This article talks about five ways in which you can save more efficiently. Read on, to know more. 
Assess your financial needs and objectives
Savings should always have an objective. It doesn't need to be a specific objective, but a general idea as to why you are saving will encourage you to be willingly save. Your objective could be anything, from saving for college tuition, to saving for a holiday, or for when you retire. You can arrive at your financial objective by assessing your financial need. Once you know what your needs are financially, it will help you determine the amount that has to be saved, the duration it would take to save up desired corpus, etc. 
Have short-term and long-term objectives
Financial objectives change with changing circumstances. This could be time, health conditions, familial conditions, etc. Ideal tax saving plans would accommodate this dynamic nature of financial objectives. And you can create such a plan by identifying what your short-term and long-term financial objectives. It will be observed that most of the changes occur in the short run, and long-term objectives more often than not, remain the same. Creating such a distinction will also help you customize your savings plan according to the need of the hour. 
Compare features before purchase
As mentioned above, tax savings plans are a great tool for building a corpus for future needs. However, purchase of any savings plan itself does not guarantee efficient savings. It is important to look into the features of these plans. Compare the features of different plans with your financial needs, and short-term and long-term objectives. The savings plan should be able to meet your needs and help you achieve your financial objectives. As you do this, also look at added benefits offered by different insurance service providers, so that you can choose the best savings plan.
Maximize the policy cover
The greater the cover, the better. Given this, look into the many options provided by different insurance companies and pick the savings plan with the cover that will meet your emergencies. In addition to picking the cover, you can also choose rider options to obtain maximum coverage. Riders are add-ons to the policy that give enhanced coverage in specific circumstances. Your financial needs will determine the riders that will be most appropriate and useful for you. It is wise to learn the eligibility criteria to avail rider benefits, the expenses covered, and those not covered, before you go ahead with the purchase. 
Give yourself a savings deadline
This is one of the most overlooked considerations when it comes to savings. Savings deadlines are nothing but a fixed duration within which to achieve financial objectives. They can be set on the basis of financial needs. Setting such a deadline to your financial objectives, both short-term and long-term will help you save intentionally until the goal is achieved. This will also help you determine the preferred duration of the savings plan you wish to purchase.